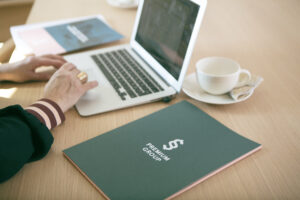 Cookie Policy
We use cookies to provide the best possible experience in using our site. By using cookies, we collect information about users such as browsing activity on the site that helps us to further develop our content and services, to compile statistics on users and analyse website use.
Please note that your choice can affect the website functions.
COOKIE SETTINGS
Functional
Functional cookies are necessary to ensure basic functions of the website. An example of a basic function is moving around on the site. Without necessary functional cookies, the website does not work properly, and we cannot ensure full use of the service as intended.
Statistics
Statistical cookies collect anonymous information about site visitors and their actions and choices on the website for reporting purposes.
Marketing
Marketing cookies collect information about site users to create user profiles which are used to send advertisements or to follow the user on the website, or, for marketing purposes.
WHAT IS A COOKIE?
A cookie is a small, unnamed, user-specific text file stored in the user's browser. Only the server that has created the cookie can later read it and identify the browser, for example when the user returns to the site. Cookies do not harm the user's device, nor can they be used to identify individual users, unless the user has logged into the service.
As a rule, cookies are either session-based or persistent. Session-based cookies expire when the user terminates the session, while persistent cookies remain in the browser for a specified period or until the user deletes them. Cookies make websites easier to use and enable several functions, such as session tracking, website personalisation, easy login to the service and targeted advertising based on the user's presumed interests.
HOW DO WE USE COOKIES?
Among other things, cookies help us collect information about the use of our own website and the websites of our customers. We use cookies to provide service functions, analyse website use, optimize user experiences, carry out product development and reporting as well as target advertising on Premium's website. Cookies also make our services easier to use and ensure that the advertising is more relevant for each user.
We carry out statistical analyses regarding the number of visitors to our site, the pages from which users transfer to our service, the effectiveness of advertising and the technological details of visiting browsers. These details help us better target content, such as information, products and offers, to individual users. We categorize users into target groups based on their browser behavior so that we can display relevant advertising and content to each target group, based on their probable interests. Information collected with the help of cookies can be linked to identified users.
WHAT CAN USERS DO ABOUT COOKIES?
By using Premium's website, which uses cookies, users give their consent to the kind of information processing described above.
Clearing cookies
Users can go to their browser settings to clear their cookie history. This means that the cookies stored in the browser, and the online behaviour profile based on them, will be deleted. Clearing cookies does not prevent new cookies from being stored in the browser.
Preventing cookies
Users can prevent the use of cookies in their browser. In most browsers, this can be done under the privacy settings. The measure prevents the storage of all cookies and may lead to some of the website functions being unavailable to the user.