Services
Tailormade legal and financial services provided by a single team with an agile operating model.
Premium's services
By focusing all legal and financial requirements to Premium, you ensure that your business is always up to date and professionally managed. In turn, this ensures that decisions can be made quickly and based on correct information in unique circumstances. Taking care of these matters regularly and proactively, combined with future foresight, provides the basis for smooth operation. When information is kept up to date, major surprises can be avoided, and the costs kept in check. In any situation, our team of professionals includes a person with the right skills and the latest knowledge regarding the matter. In our hands, the economy and law blend into one easily accessible entity, leaving you to focus on the essentials.
Premium Law provides professional and high-quality legal advice for businesses, foundations and private individuals confidentially and cost-effectively. We will provide you with assistance and support in any legal affair and we will always match our services to the customer's needs. If necessary, we can assemble a tailormade team of professionals from the financial side of operations to meet our customer's needs. Comprehensiveness is our strength.
For private persons, we can provide assistance with heritage planning and tax legislation, for example. We also take the inheritors of our private customers into consideration as part of a trust-based customer relationship. We implement simple, useful and properly dimensioned solutions and respect our customers' privacy.
For companies, we provide a service that covers the entire business lifecycle – everything from establishing a company to agreement-related matters, corporate acquisitions and generational changes. We understand how it feels to sit on the other side of the table because we have extensive long-term experience of operating as a growth enterprise. Our services for foundations and associations cover the entire lifecycle of an association from its establishment to possibly ceasing operations. We handle the daily affairs and offer you support and assistance in all business-related matters. Our specialists have a wide experience of foundations and associations of various sizes from different fields. As a part of our close interaction with our clients we challenge to look at things from another point of view. We engage in discussions and support decision-making.
Entrepeneurship and structural arrangements
Family- and heritage jurisdiction
Legal advice for foundations
Disputes and legal proceedings
Internal audits and corporate governance
Legal services for startup companies
Tax declarations of individual persons
Premium Accounting Services cover the financial affairs of companies, foundations and associations. The customer is assigned a dedicated contact person as well as a backup contact person. This ensures that there is always someone taking care of your affairs. We advise and offer consulting in financial management and accounting issues according to the latest legislation.
Due to our close cooperation with our legal service unit Premium Law, we can help you with financial matters from a wider perspective. For example, with tax related matters we can turn to a lawyer specializing in tax legislation, if necessary. In addition, our partners from the financial sector guarantee our expertise in the field. Many issues in accounting and financial management concern property transactions and agreement-related matters. Therefore, it is natural to offer them to our customers as part of the comprehensive service provided in cooperation with our legislation specialists.
Accounting and financial statements
Financial management consultation and coaching
Consultation for startup companies
Financial manager and controller services
Financial and business arrangements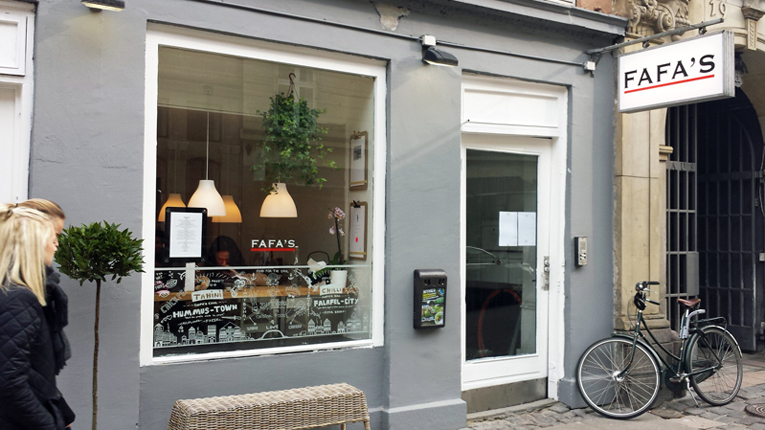 The master of street food from the wide world of Middle Eastern tastes, Fafa's currently has 16 restaurants, 5 of which operate on a franchise basis. Fafa's has outsourced its accounting and legal services to Premium.
Apartment Management Services
Our Apartment Management Services take care of the comprehensive management of leased residential and business properties on behalf of the customer. We will ensure that the terms of the lease are met. We handle the communication between the lessor, the tenant and the housing company. Tenants contact us with any questions regarding residency or the condition of the apartment. We can also handle the shareholder mail and keep the client up to date regarding the housing company's affairs. If necessary, we will assist with possible changes and renovations of the apartment.
We cooperate with trusted leasing agents, making the process of getting new tenants easy. Based on the agreement, we can also sign the lease on behalf of the landlord. Private persons will receive an annual summary of received rental payments, payments made for common expenses and receipts for other purchases related to the leasing agreement for tax declaration purposes. Our fees are deductible from tax on rental income. As with our other services, the customer is assigned a personal contact person regarding the apartment management services. There is also a backup for each contact person to ensure proper handling of any matter. You can safely leave your investments to our professionals.
Rent monitoring and collection
Communication between the lessor, the tenant and the housing company
Collateral management and realization if necessary
Annual summary of rental revenue for private persons
We act as a professional agent for both domestic and foreign insurance companies. Our tailormade insurance services guarantee financial security for you and your loved ones, both legally and fiscally, regardless of your country of residence.
Combining investment insurance and estate planning with the help of our specialists is smart and easy.
Tailormade insurance services
Selected agent of insurance companies
Global insurance solutions
Coaching and Training Services
Premium Academy training services provide financial training for families, businesses and individuals using understandable language. The training continues the work of the Finnish Investment School (Suomen Sijoituskoulu Oy) by providing clients professional, inspiring, neutral and easily understood training. The idea behind our training is that the better you can understand the economy, the better you can handle it. Our training will also help you understand your relationship with money and prosperity and therefore also give you more tools to make your own financial decisions.
A successful training day ends with more people enthusiastic about financial matters. Our goal is that the participants have learned new things, but also received tools that they can use to convert learning into substantial actions and financial expertise.
Our training is equally suitable to people who dislike numbers, people with low income and people who have acquired sudden wealth. In addition to practical training, we offer professional APV1 and APV2 investment training courses.
If necessary, we can customize the training by combining it with accounting and jurisprudence components. This type of training can be especially useful to musicians, artists and athletes, for example.
Our financial affairs coach is the Senior Advisor of Premium Group, Shareholder Toni Kemi. Toni has more than 15 years of banking and insurance experience in Finland and the international market and has provided investment and financial coaching for nearly 10 years.
Comprehensive financial training for families
Coaching for apv1 and apv2 professional qualifications
Staff financial training for companies
Savings and investments coaching